If you are one of the lucky ones chosen to go to the University Hospitals of Leicester NHS Trust to work you can enjoy all of the following activities on your days off! There is plenty to choose from.
If you would like to interview for the Hospital Trust in this vibrant, interesting city please click here: www.kcr.ie/job/1317 – Nurses and Graduate Nurses welcome! 
King Richard III: Dynasty, Death & Discovery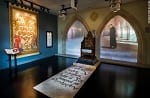 Leicester's brand-new, high-tech King Richard III visitor centre is split into three sections. Dynasty explores his rise to become the final Plantagenet king. Death delves into the Battle of Bosworth, when Richard became the last English king to be killed in battle. Discovery details the University of Leicester's archaeological dig and identification, allowing you to visit the site of the grave in which he was found.
Leicester Castle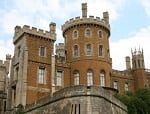 Scattered around the Newarke Houses Museum are the ruins of Leicester's medieval castle, where Richard III spent his final days before the Battle of Bosworth. The most impressive chunk of masonry is the monumental gateway known as the Magazine, once a storehouse for cannonballs and gunpowder. Clad in Georgian brickwork, the 12th-century Great Hall stands behind a 15th-century gate near the church of St Mary de Castro, where Geoffrey Chaucer was married in 1336.
National Space Centre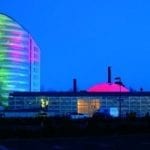 Although British space missions usually launch from French Guiana or Kazakhstan, Leicester's space museum is a fascinating introduction to the mysteries of the spheres. The ill-fated Beagle 2 mission to Mars was controlled from here. Fun, friendly displays cover everything from astronomy to the status of current space missions.
Curve Theatre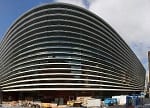 Curve is a spectacular state-of-the-art theatre based in the heart of the Leicester's vibrant Cultural Quarter. Unlike any other theatre in the UK, they have no traditional backstage area. Audiences can enjoy the full theatre making process, peek behind the scenes and maybe even spot an actor or two dashing from the stage to their dressing room or enjoying a coffee in our Café. They curved façade is made from 1,192 tonnes of steel and 46000m² of glass.
Bradgate Park & Swithland Wood Country Park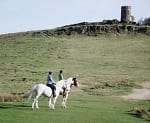 Extending to 830 acres of publicly accessible countryside the Park has a wild and rugged aspect that you do not expect to find so close to the city with dramatic rocky outcrops and gnarled old oak trees, many of which are well over 500 years old. If you do not fancy tramping over the hills, the lower part of the Park is easily accessible with a tarmac driveway running through the middle that is mainly traffic-free and suitable for wheelchairs and pushchairs. The River Lin runs through the Lower Park and is a popular spot to sit and picnic or just sit and watch the deer while children paddle in the shallows.
Leicester Market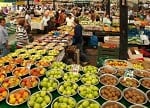 More than 300 stalls at Leicester's indoor and outdoor markets sell everything from organic vegetables to aromatic spices, fish and shellfish, new and secondhand clothes and homewares, electronic goods, cosmetics, jewellery, flowers and fabrics.
Guildhall

Leicester's perfectly preserved 14th-century guildhall is reputed to be the most haunted building in Leicester. You can search for spooks in the magnificent Great Hall, the wood-panelled 'Mayor's Parlour' and the old police cells, which contain a reconstruction of a 19th-century gibbet.
Boot Room – for a tasty meal!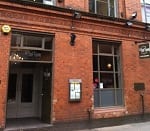 A former shoe factory now houses this contemporary independent bistro. Premium ingredients are used in dishes from roast Cornish cod with smoked tomato risotto to duck leg with Clonakilty black pudding. Save room for the soufflé of the day for dessert.
Globe – for a nice pint!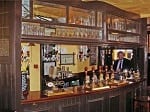 You can find this charming pub in the atmospheric Lanes, a tangle of alleys south of the High St. This old-fashioned pub has fine draught ales and a crowd that rates its drinks by quality rather than quantity.
Leicester Temples

Leicester's Indian citizens have constructed dozens of mosques and temples, including several right in the centre. Housed in a converted church, the Jain Centre caters to followers of an ancient religion that rose in India at the same time as Buddhism. Fronted with gleaming white marble, the lavish interior recalls the ancient sandstone temples at Jaisalmer in Rajasthan. Remove your shoes before entering.
Find more information on how to spend your days off by visiting www.visitleicester.info  .
Are you interested to know how we can help you move to vibrant, interesting Leicester? To see the complete job description for University Hospitals of Leicester NHS Trust please click here.
We will be in Bologna, ltaly on the 14-16th of April conducting interviews. Don't miss out, send your C.V today to info@kcrjobs.com  !

<< Previous Post
London City – OFF THE BEATEN TRACK
Next Post >>
Living and working in exciting Leicester!