Our Recruitment consultant, Niamh Hayes, recently travelled to Kochi, India on a recruitment campaign carrying out face to face interviews for Staff Nurse positions for The Royal Free Hospital NHS Foundation Trust.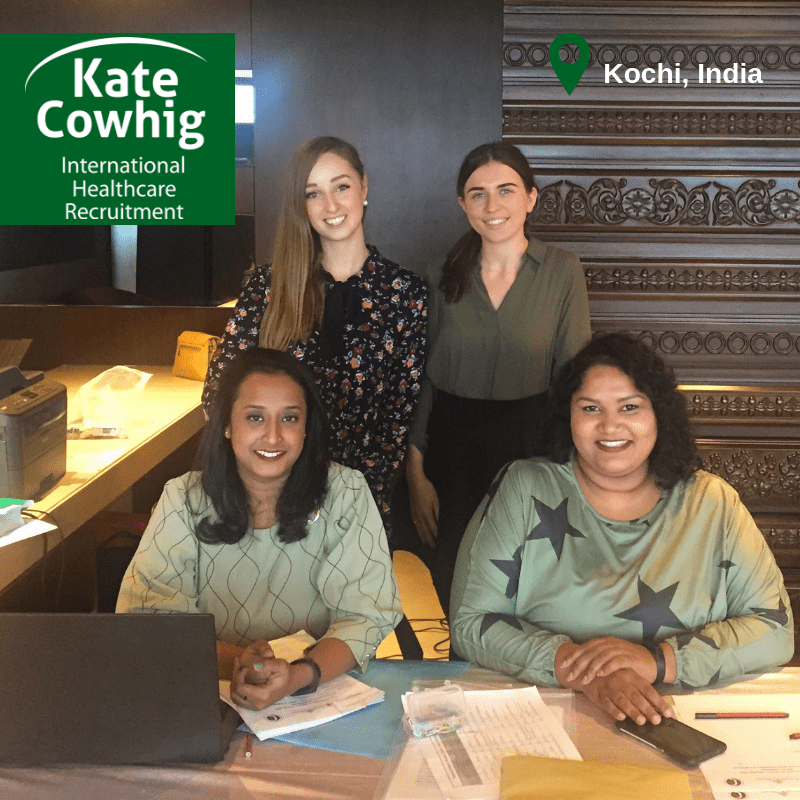 We asked Niamh to describe the day to day activities involved with NHS recruitment campaign.
"One thing I enjoy about recruitment campaigns is that you can never be certain of what is going to happen throughout the day. Each day is varied and is really dependent on the people you meet.  We tend to start our days quite early and I am usually met with the sound of my alarm around 5:50am, after a couple of snoozes, I finally get out of bed just after 6am. Breakfast then starts at around 6:45am, as I know the morning ahead is going to be very busy, I try to consume as much coffee and cereal as possible.
The first of the candidates will start to arrive at the interview venue around 7:15am when a candidate arrives, one of our consultants will sit down with them and review their documents to ensure that everything is in order before the Interview.  Once all of the candidates have arrived and documents have been checked, we will then begin our presentation. The presentation is very detailed and provides information on the hospital, the location of the hospital, life in Ireland/UK, interview preparation, the recruitment process and how KCR will be there every step of the way to assist the candidate. It is very important to us to build good relationships with the candidates through regular communication and interaction, so we make sure to inform them very early on of the assistance KCR will provide. Once the presentation is complete, it is time to get started with the morning session of interviews.
The morning session usually starts at 8:30am and finishes up around 12:30pm for lunch. It is the same structure of events in the evening: welcome candidates, check documents, KCR presentation and then finally, the all-important interview.
Through-out the day we always take the time to sit and actually have a conversation with the candidates. It is great to hear their stories and get to know them on a more personal level. For the majority of the candidates, it is their dream to relocate to Ireland and they are always so thankful for the opportunity. The campaigns can be very eye-opening but a truly amazing experience all the same. You feel a great sense of achievement when you get to meet your campaign nurses 6 months down the line when they have finally made the big move to Ireland and it is always lovely to get the opportunity to reunite with them.
If anyone is thinking about coming to a face-to-face interview on one of our campaigns, I would 100% recommend attending. For details on any of our upcoming campaigns be sure to check out our website: www.kcr.ie and also keep an eye on our Social Media profiles."
Below are some upcoming campaigns that may suit you:
Manila, Philippines 5th-7th of December- Princess Alexandra Hospital NHS Trust Foundation, UK
Please email your CV to info@kcrjobs.com if you are interested in apply for a NHS Hospital.
<< Previous Post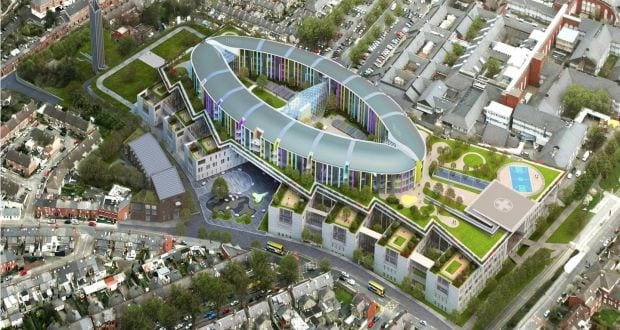 Irelands New Children's Hospital