You probably have an endless list of questions about your potential move and what Ireland entails.
We have put together a fact sheet about this beautiful island that will hopefully shed some much needed light onto your queries. Some of the information provided may be obvious, but we aim to help you get to grips with the fundamentals of Ireland so that you are somewhat equipped to make your decision.
We are currently recruiting for a number of positions throughout Ireland, with opportunities for Nurses, Doctors and Healthcare professionals. So if you are interested in relocating to the land of shamrocks, Guinness (10million glasses are drunk around the world every day)[1] and the Riverdance, then take a look at our vacancies.

Geography and Weather
Ireland is an island that is situated in North West Europe; it is surrounded by the North Atlantic Ocean and you are never more than 150 miles from the sea![2] (Look out for sea life such as sea lions or even a whale or two!) Ireland is often referred to as the "Emerald Isle" because of the beautiful green landscapes and scenery that makes up the island.
Summers are usually relatively warm (Northern Ireland is much cooler than the Republic) whilst the winters are much cooler however it is only rarely that the temperature should drop below freezing, meaning that snow is often scarce. Rainfall is to be expected all year round, so be sure to pack an umbrella!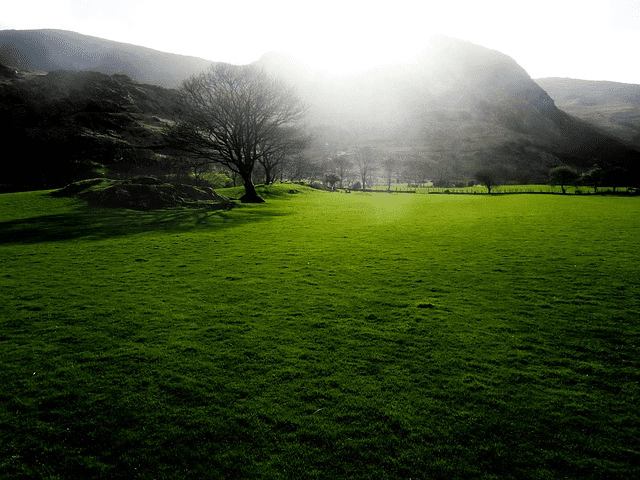 (Image Source: Pixabay http://pixabay.com/en/green-meadow-ireland-mood-264761/)
Language
The main language spoken throughout Ireland is English, where Irish is the second most popular. The main foreign languages spoken are French, German and Spanish.[3]

Currency
Ireland currently uses the Euro, much like many other European countries. Other currencies are not usually accepted apart from a few exceptions in larger shops.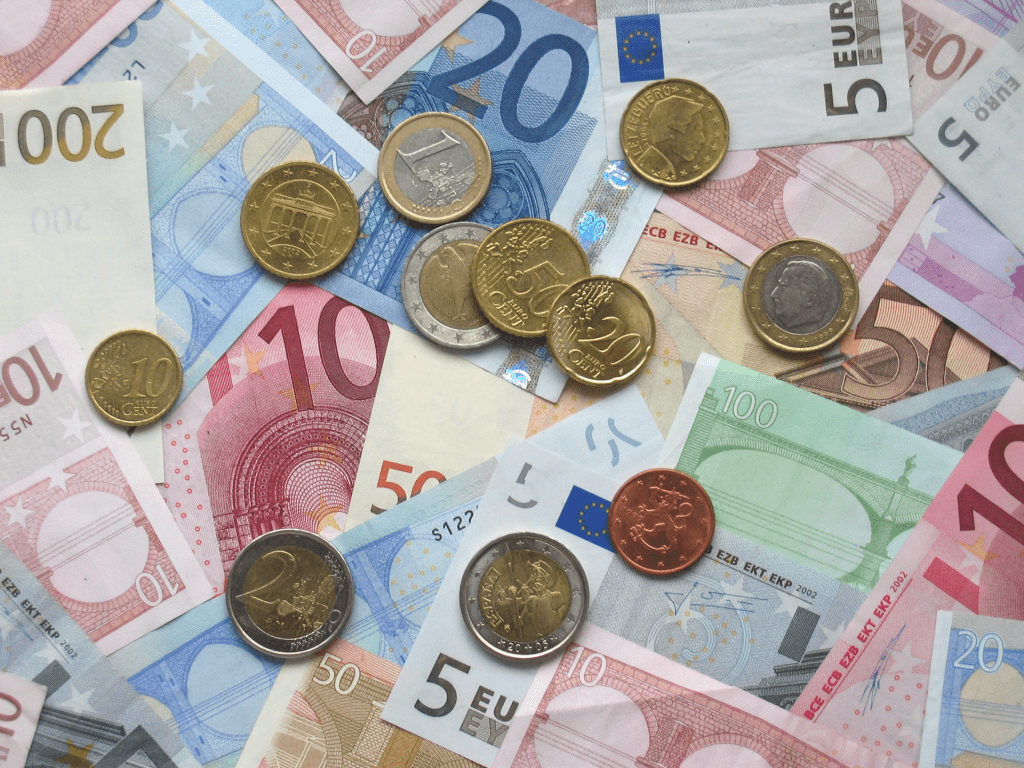 (Image Source: Wikipedia http://en.wikipedia.org/wiki/Euro)
However in Northern Ireland, Pound Sterling is used the same as in England. Some major shops will accept Euros but not all will offer a good exchange rate.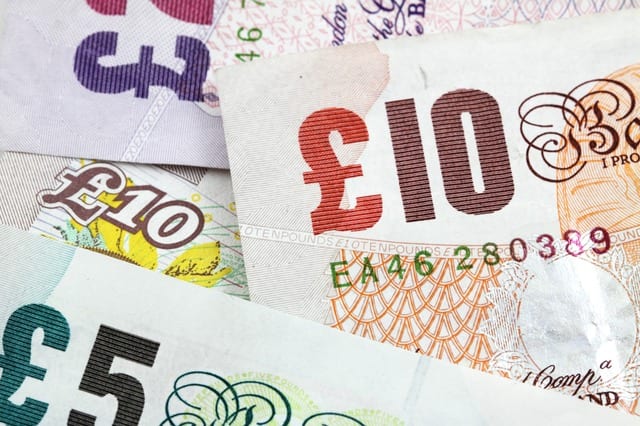 (Image Source: The Guardian http://www.theguardian.com/commentisfree/2011/sep/25/economy-nobody-knows-opine-away)

Credit/Debit Cards
All shops, hotels, petrol stations across Ireland etc will accept Visa, Mastercard and Eurocard for use. Other cards such as American Express are generally accepted with the exception of a few places. You should always check with your bank or card issuer before you travel that your card will be available for use in foreign countries. Before moving, you need to ensure that your card has been activated for use in the Republic of Ireland and Northern Ireland (United Kingdom).[4]
Most of Europe now operates with the chip and pin service as do Ireland. If you do not have the chip and pin facility on your card, do not worry as you may still be able to use your card however will most likely be asked for ID and to sign for your purchase.

Travel Essentials
The plug sockets in Ireland are the same as in the UK. The plugs are three pronged and run on 230/240 volts. To use your appliance you must turn on the switch located on the socket to ensure that the electricity is on.


(Image Source: Wikipedia http://en.wikipedia.org/wiki/AC_power_plugs_and_sockets_-_British_and_related_types)
 
Mobile Connectivity and Services
There are more mobile phones than there are people in Ireland,[5] so if you and your mobile are joined at the hip then do not fear! Obviously if you are moving to Ireland then it will be cheaper to get a phone from there instead of paying extortionate prices for roaming services etc. You can choose get a phone from a number of networks ranging from 02 to 3G or Vodaphone and the same applies for broadband with suppliers such as BT.
 
Food and Drink
Irish food is generally quite rural and full of history. Ireland started off as a woodland and most of the food was consistent of mammals, birds, fish and vegetation that were available in the woodland. As time progressed, poor people lived off the dairy products that their livestock would produce whereas the rich were able to gorge on meat and protein. As is widely known, part of the Irish history includes a famine that ravaged the island. Food sources became scarce resulting in oats and potatoes becoming the staple to many diets, as they were easy to cultivate.
In present day although the food in Ireland has become much more modern, you can still see the history of the island represented in the most popular dishes. A full Irish breakfast can be very filling and consists of bacon, eggs, sausage, tomatoes, mushrooms, white and black pudding, bread or toast, scones and fresh fruit often served with juice or tea. Soups or broth and seafood are also very popular across Ireland.[6]


(Image Source: Wikipedia http://en.wikipedia.org/wiki/Full_breakfast)
Ireland has a history of being alcohol producers with exports such as whiskey, cider and beer, the most well known being Guinness, which is enjoyed worldwide. Another drink often associated with Ireland is red lemonade that is mainly used as a mixer with spirits. Or if you are feeling brave then try somePoitín, a traditional Irish drink that was illegal for a number of years, it is renowned for being one of the strongest alcoholic beverages in the world. It is mostly distilled and concentrated potatoes, wheat and sugar, but alcohol by volume is usually 40%-90%!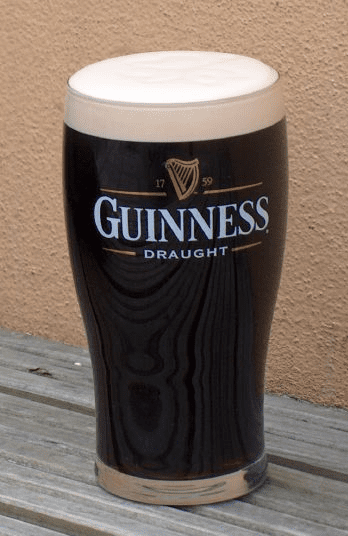 (Image Source: Wikipedia http://en.wikipedia.org/wiki/Guinness)
 
Culture
The Irish are very welcoming and are renowned for their hospitality. This custom dates back to ancient times where laws were in place stating that you must share your hospitality with a stranger who knocks on your door. If you didn't comply then you would be shamed and punished. You can still notice this custom in Ireland today, with families welcoming you in and often baking some brown bread or soda bread for you to enjoy![7]
A very popular date in Irish culture is St Patrick's Day, which is celebrated across the world on March 17th. St Patrick is said to have brought Christianity to Ireland and he died on March 17th. Parades and celebrations are apparent on the streets of Ireland and especially "down the pub". Many people wear a shamrock on their clothing which is deemed the unofficial symbol of Ireland.
One of the things that is widely associated with Ireland is the Riverdance. The Riverdance shot to worldwide stardom at the 1994 Eurovision, which resulted in it becoming a global phenomenon. It is now a full show and is still going today, having just celebrated 20 years since of the Riverdance. Have a look at the 1994 Eurovision entry here: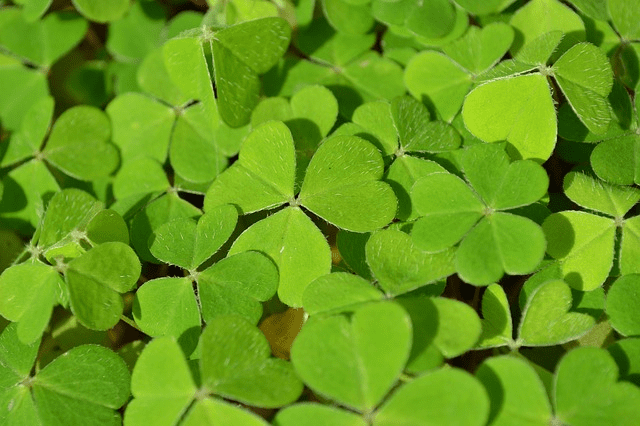 (Image Source: Pixabay http://pixabay.com/en/sorrel-shamrock-trefoil-clover-267458/)
So if the beauty and history of Ireland has captivated you, then have a look at our vacancies based there today! What are you waiting for?!
References and More Information
[1] http://dailyinfographic.com/50-insane-facts-about-ireland
[2] http://www.movetoireland.com/movepag/overview.htm
[3] http://en.wikipedia.org/wiki/Languages_of_Ireland
[4] http://www.tripadvisor.co.uk/Travel-g186591-s601/Ireland:Banks.And.Money.html
[5] http://www.thejournal.ie/ireland-more-mobile-phones-than-people-950190-Jun2013/
[6] http://www.visitireland.com/planning/food.asp
[7] http://www.visitireland.com/planning/food.asp
<< Previous Post
Fix it Fridays: Work Experience
Next Post >>
Getting Connected Abroad: Wi-Fi and Internet