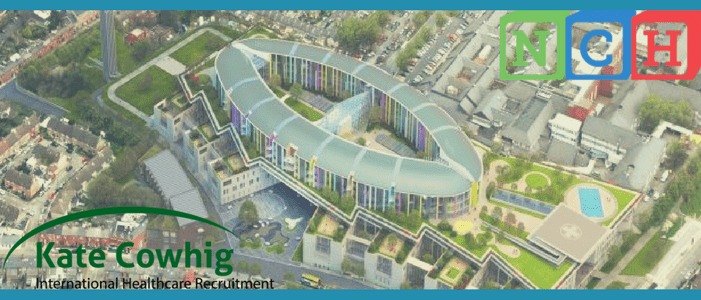 Ireland's New Children's Hospital has began construction.
The new children's hospital will see the National Children's Hospital at Tallaght Hospital, Temple Street Children's University Hospital and Our Lady's Children's Hospital Crumlin come together under one roof in an exemplary facility on a campus shared with St. James's Hospital and a new maternity hospital.
It will be Ireland's first digital hospital and a world class facility to look after children and young people from all over Ireland who have complicated and serious illnesses and who are in need of specialist and complex care. The new children's hospital is the most significant capital investment project ever undertaken in healthcare in Ireland.  Its completion will enhance how acute children's health services are delivered, resulting in improved survival rates for the sickest children and young people.
Sharing a campus with St. James's Hospital means that children and young people will have access to the largest and broadest number of consultant specialists in adult services that can support paediatric services including the national adult burns, plastics and reconstructive unit, Ireland leading adult haematology service, a large cancer service, specialist laboratory and diagnostic services and radiation treatment on the campus.
For more information visit http://www.newchildrenshospital.ie/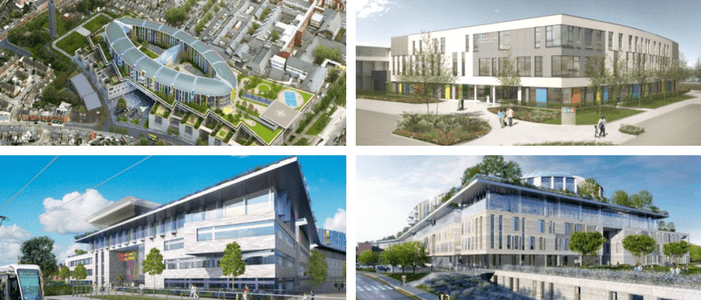 Click the link to watch a 3D walk through of the new hospital http://www.newchildrenshospital.ie/design-vision/video/
Staff Nurse Positions Available
The New Children's Hospital have started recruiting nurses in the areas of Emergency, ICU, Medicine, Surgery, Oncology and Operating Theatres.
Salary and Benefits
Salary ranging €28,483 – €43,800 per annum depending on experience

Relocation allowance of €1,500 tax free*

Additional €1,500 allowance, after a period of 12 months employment with the hospital, subject to a commitment to stay at the hospital*

Permanent full-time pensionable HSE contracts

Support and advice with accommodation and relocation

24 days annual leave plus 9 public holidays

39 hours per week

Professional development and educational opportunities

Support with Irish nursing board registration
Requirements
Diploma / Degree in Children's Nursing (Paediatric trained)

Graduate and experienced nurses accepted
Interested? Send your CV to info@kcrjobs.com or call +353 1671 5557