What is the New Children's Hospital Group?
The New Children's Hospital will merge three existing children's hospital into a singular body and will be located adjacent to St. James (adult) Hospital.
Our Lady's Children's Hospital (Crumlin), Temple Street Children's Hospital (Dublin) & The National Children's Hospital (Tallaght), will join together resulting in all paediatric specialists being under one roof.
What this means for the parents of the sick children is that they will no longer have to travel to several different hospitals, for different treatments.
The hospital will benefit from being adjacent to St.James Hospital as it means the NCH will have access to the largest number of consultant specialists in adult services and in turn will support paediatric services such as the burns and reconstructive unit.
This video, outlines why we need a new children's hospital, via a parents perspective.
Inside the plans for the New Children's Hospital
The New Children's hospital will be 12 acres, the size of 6 soccer pitches. The plans for the New Children's Hospital are drawn around supporting the families of the sick children, ensuring that the only thing that the families must worry about is their child.
The NCH will have 6,150 rooms in total, 380 of which will be individual ensuite inpatient bedrooms, each with a bed for the parents.
The hospital will have 1,000 parking spaces, 675 of which will be dedicated to families.
53 bed family accommodation facility.
4 acres of outdoor space with 14 gardens and courtyards.
22 Operating theatres and procedure rooms- an increase of 40%- including specialised theatres for heart surgery, neurosurgery and orthopaedics.
6 bus routes passing through the campus and 3 red line Luas stops serving the campus.
The NCH will also be the 1st public digital hospital in Ireland. This will mean previous manual jobs will turn automatic. For example, instead of checking in at a reception desk, parents of children will go to a self-service kiosk, where they will swipe their smartphones. Precise appointment time and parking will also be made via an app. The result of this is staff will no longer be needed to carry out clerical duties and more money will be spent on caring for the sick children etc.
In addition, there will be a hospital school, a third level research facility, and specialist therapy and play facilities for children.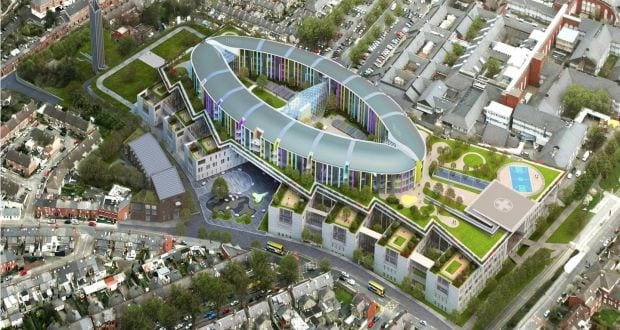 What does this mean for nurses?
By becoming a staff nurse in one of the 3 hospitals you have the unmissable opportunity to become one of the key players in the establishment of the NCH.
This opportunity will be pivotal in your career as a nurse. The staff of the three children's hospitals will be working together in a world-class, modern hospital that is custom-built to deliver the best care and treatments available, unlike any other hospital in Ireland.
By becoming a staff nurse in either Our Lady's Children's Hospital, Temple Street Children's Hospital or The National Children's Hospital you are aligning yourself up for an exciting opportunity to play a fundamental role in the development of NCH.
Paediatric Staff Nurses are required IMMEDIATELY for Medical & Surgical Wards, Operating Theatres, Emergency and PICU.  These positions offer exceptional prospects for professional growth and they also include a very competitive salary along why many benefits.
Salary & Benefits
Staff Nurse salary ranges from €29,056 to €45,701
Pre-registration salary during the adaptation programme: €24,850
Specialist Area Allowance of €1858*, Qualification Allowance of €2791*
Accommodation allowance up to €1500 for the 8-12 weeks*
Up to €495 reimbursed for NMBI*
Flight reimbursement up to a maximum of €800*
Atypical Work Scheme (ATWS) fee of €250 covered upfront by KCR
Annual leave entitlement 24 days plus 9 bank holidays
Permanent contract – 39 hrs per week
Additional pay for working shifts and overtime
How to apply?
You can apply for these hospitals by sending your CV & IELTs/OET results to info@kcrjobs.com
*WEEKLY SKYPE INTERVIEWS AVAILABLE*
Applicants must have a minimum of two years paediatric nursing experience
Successfully passed the IELTs / OET exam (if applicable).
Click here to find out more about Irelands New Children's Hospital.
Follow us on social media to find out about more interviews dates:
<< Previous Post

How to Prepare For a Nursing Skype Interview
Next Post >>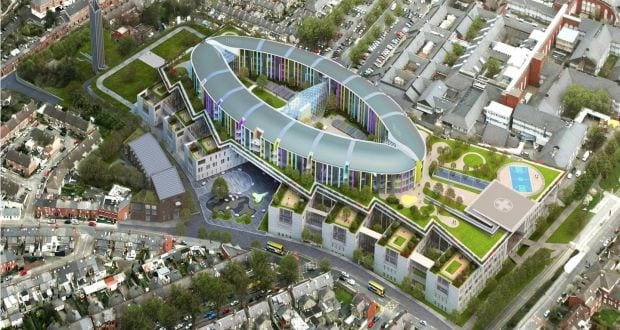 What to Expect from a Face to Face Interview