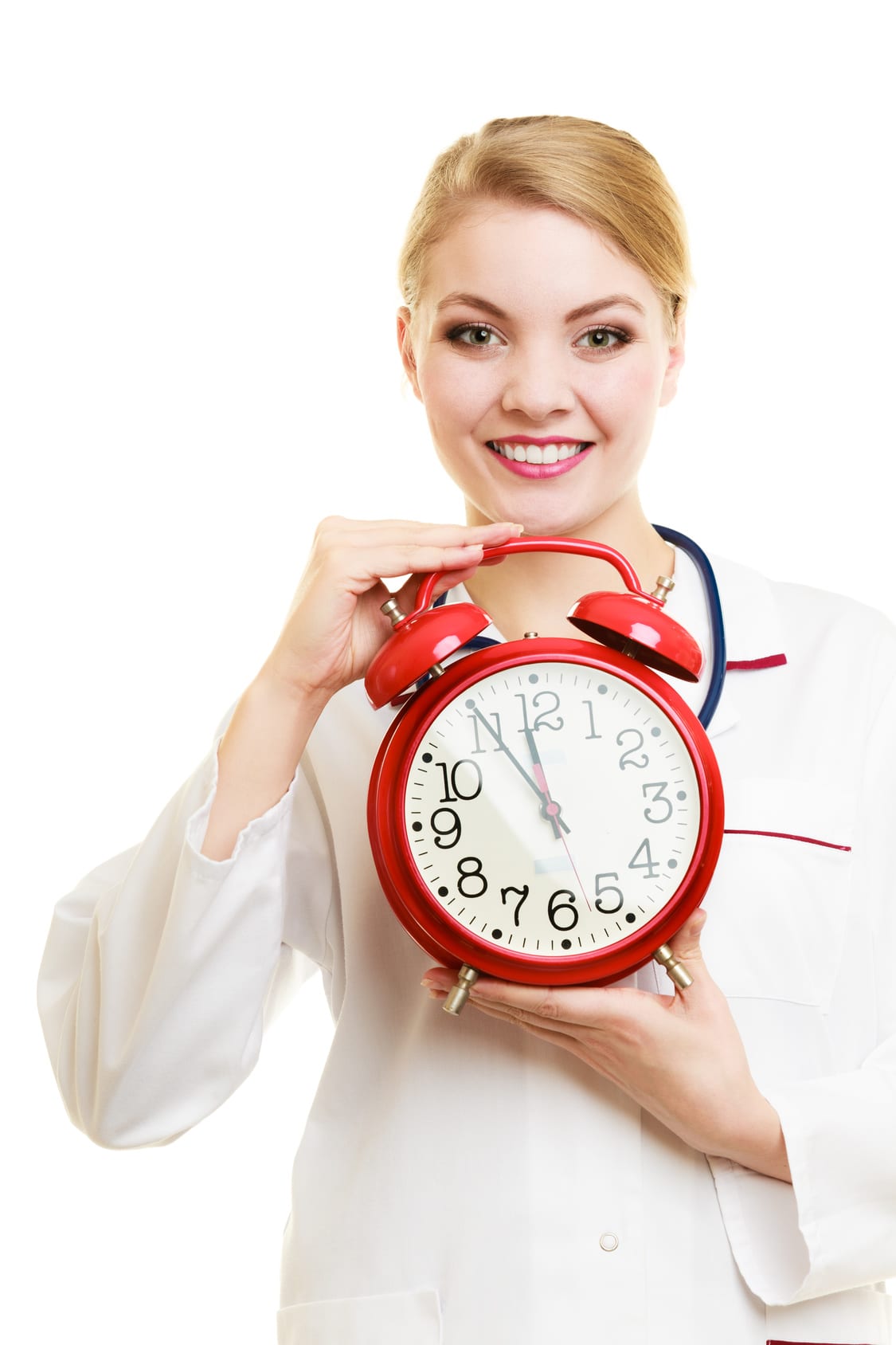 All EU Nurses from January 18th 2016 who have completed their Nurse Training in a non-English speaking country should successfully pass the Academic IELTS exam with an overall band score of 7 and with a score of 7 in writing, 7 in listening, 7 in speaking and 7 in reading in order to register with the NMC.
What do you need to do?
To apply for your NMC application pack as soon as possible please apply via this link
https://forms.nmc-uk.org/Forms/eurequest
How can we help?
If you need ANY help or support you can EMAIL the Kate Cowhig International Healthcare Recruitment team who will be happy to assist.  email: info@kcrjobs.com
You can call the KCR team either in Ireland on +353 671 5557 or the U.K +44 207 833 8830.
There are many BENEFITS of working for the NHS in the U.K, such as:
Great Salaries…Ranging from £21,692 – £28,180 (approx. €29,718 –  €38,592)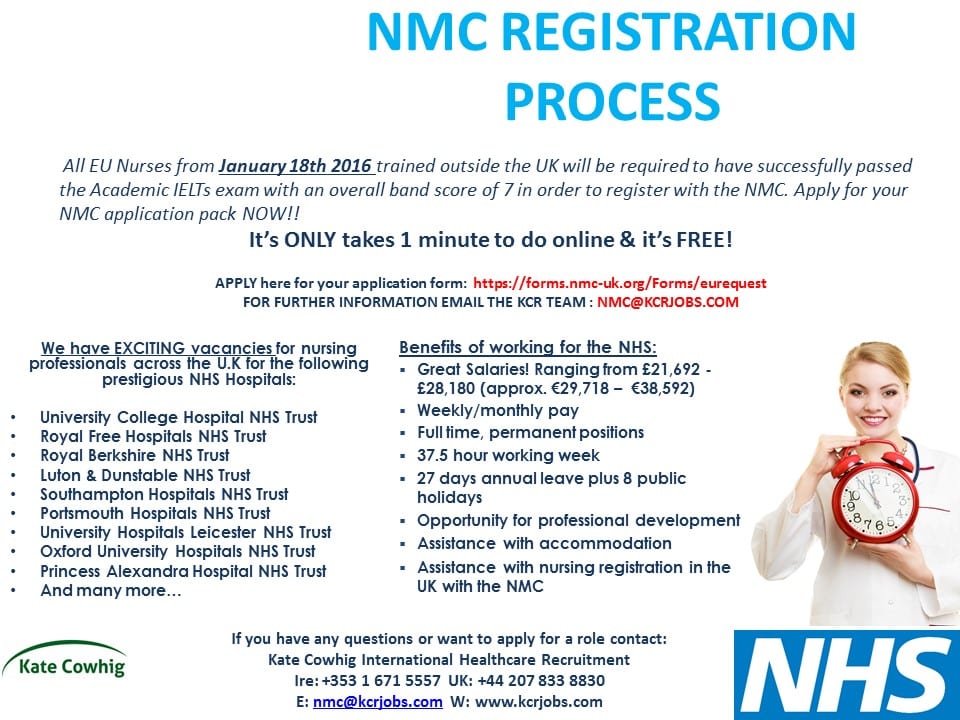 Weekly/monthly pay
Full time, permanent positions
37.5 hour working week
27 days annual leave plus 8 public holidays
Opportunity for professional development
Assistance with accommodation
Assistance with nursing registration in the UK with the NMC
<< Previous Post
Come and work in the UK!
Next Post >>
5 Reasons to Relocate to Ireland