Exciting opportunities are currently available at Durham and Darlington NHS Foundation Trust, located in the North East of England.
We are inviting candidates from all over the world to apply and relocate to this beautiful part of the UK, to join an exciting and dynamic team.  
There are many reasons why you should apply to work at Durham and Darlington NHS Foundation Trust and we've taken the time to outline some of them here:
Benefits of County Durham and Darlington NHS Foundation Trust:
Paid annual leave: 27 days per annum plus 8 public holidays.
Full-time permanent positions, 37.5-hour working week.
3 months free accommodation*
Starting salary Band 4, adjusted to Band 5 salary once NMC registration has been received.
Flight Ticket up to £600 refunded (if travelling to the UK from outside Europe)
VISA fee up to £600 refunded by the Trust*
NMC registration fee £140 refunded by the Trust*
CBT exam fee £83 refunded by the Trust*
OSCE test of £794 paid up-front by Trust*
OSCE training provided by the hospital
NHS pension and a range of great staff benefits
Assistance with NMC Registration
Accommodation assistance and support*
Excellent opportunities for professional growth and promotion
Meet and Greet at the airport.*
Located in Darlington and Durham – 30 minutes by train from Newcastle upon Tyne
*Terms & conditions apply
The location and surrounding area?
The perfect little city
Durham and Darlington is an amazing county in North East England, just three hours by train from London, and less than two hours from Edinburgh. It is a captivating city with winding cobbled streets and a prominent peninsula.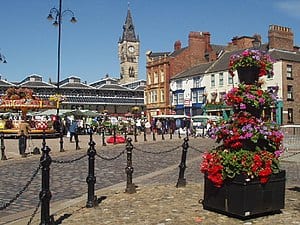 Affordable Housing
A Durham town tops the list of the most affordable place in the UK to live and with housing at the top of many people's priorities, you certainly get a lot more home for your money. With some of the lowest house prices in the UK, you and our family can afford to live well and enjoy family time. Living and working in the North East allows for an excellent quality of life where you are not burdened with huge house prices like other parts of the country.
The perfect blend of country and city life.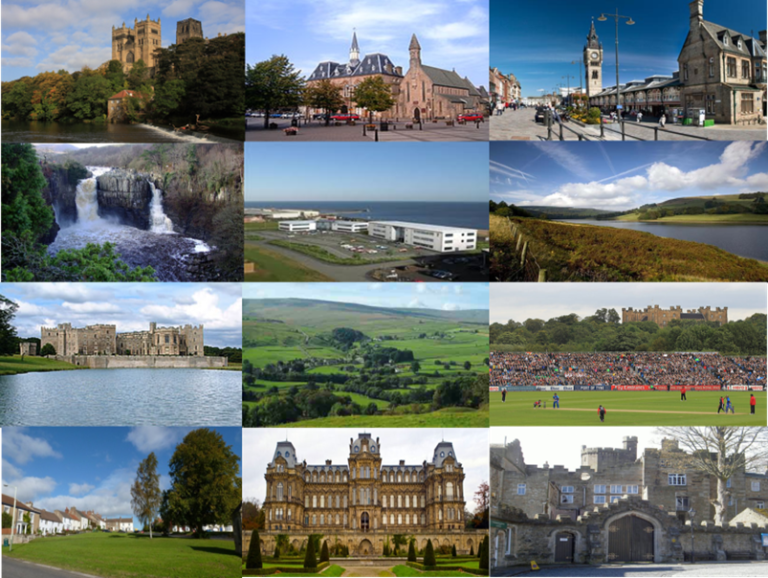 The diverse geographical nature of the region means you can be in the countryside in less than ten minutes from all of our major towns and cities. We have more castles per square meter of land than anywhere else in England, as well as blue flag beaches on our doorstep and two stunning world heritage sites – Durham Castle and Cathedral and Hadrian's Wall.
Cost of Living in County Durham and Darlington VS London.
The cost of living in Durham is lower than in London, which means you further progress in your career as a nurse through an NHS hospital with a very affordable cost of living.
About County Durham and Darlington NHS Foundation Trust.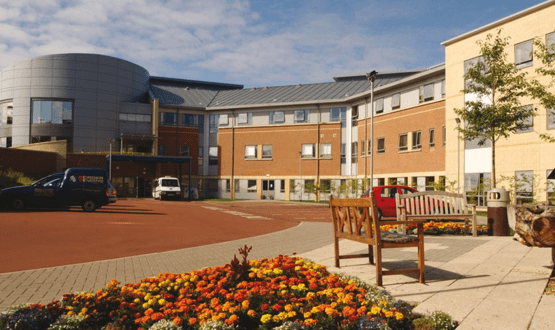 County Durham and Darlington NHS Foundation Trust is one of the largest integrated care providers in England, serving a population of around 600,000 people.
The Trust comprises of Darlington Memorial Hospital, University Hospital of North Durham, Bishop Auckland Hospital and several community hospitals. The Trust has a workforce of over 7,500 talented people caring for patients and their core values include 'Everyone Counts" – ensuring that everyone is included and no one is discriminated against.
Click here to find out more about County Durham and Darlington.
Please remember that it is necessary for candidates coming from non-English speaking countries to have successfully passed the IELTS/OET exam and be eligible to register with the NMC.
If you are interested in a Staff Nurse position at Durham & Darlington, please send your CV, OETs/IELTS and NMC status to Dara.Herlihy@kcr.ie