Kate Cowhig International Healthcare Recruitment (KCR) specialise in the recruitment of registered nurses in Ireland, London and throughout the UK.

The Kate Cowhig International Healthcare Recruitment (KCR) Team is seeking experienced nurses with perfect English to fill permanent, full-time Staff Nurse positions across Ireland and the UK. Exceptional salary and benefits, relocation packages, and FREE recruitment is included for all successful candidates.

IELTS Academic Test Requirements for Irish and UK Nursing Registration 
Ireland (NMBI)*

United Kingdom (NMC)*

Overall
7
Overall
7
Speaking
7
Speaking
7
Listening
6.5
Listening
7
Writing
7
Writing
7
Reading
6.5
Reading
7
Non EU trained candidates must have successfully passed the IELTS Academic Exam before submitting their CV 

for a Staff Nurse position in Ireland or the UK. 

For Irish Nursing Registration (NMBI): EU trained candidates

do not need to complete the IELTS Academic Test. 

For UK Nursing registration (NMC): EU trained candidates must achieve the IELTS Academic Test results above.

Recent changes by the UK Nursing and Midwifery Council (NMC) allow candidates to pool the results of two Academic IELTS exam sittings in order to achieve the overall band score of 7. Both exams must be taken within a 6 month period and a score of 7 must be scored in each area over the two sittings.

 Click here for full details.

IELTS Academic Test requirements do not apply to nurses who have completed their training in one of the following countries: Australia, Canada, United States of America, and New Zealand. 
If you have the desired minimum results above, and are interested in a rewarding nursing career in Ireland or the UK, please get in touch with our recruitment team today.
Call: + 353 1 671 5557 (IRE) / + 44 207 8338830 (UK) – Email: info@kcrjobs.com 

For more information, please download our FREE IELTS guide.



<< Previous Post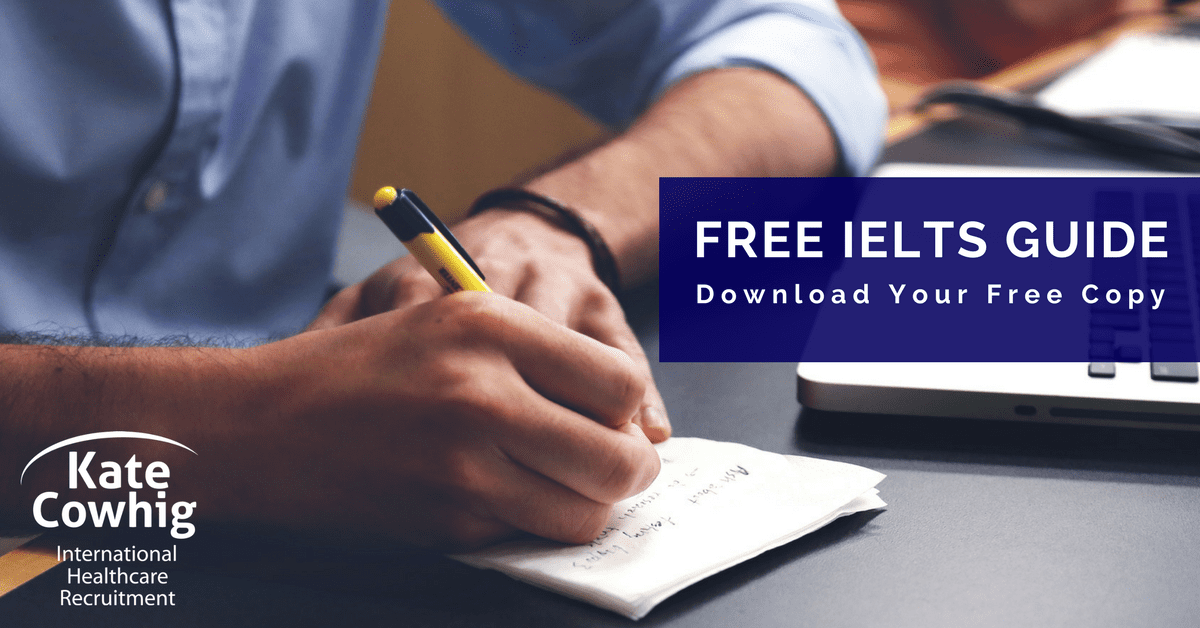 FREE GUIDE: What You Need to Know About IELTS (International English Language Testing System)
Next Post >>
Brexit Update