Kate Cowhig International Healthcare Recruitment are currently seeking Permanent Staff Nurses for all specialities at the Dublin Academic Teaching Hospitals.
We are travelling to Mumbai, Bangalore, and Cochin to conduct interviews from 20 – 23 June 2016. Please send your CV to info@kcrjobs.ie to secure an interview. (Skype interviews are also available weekly.)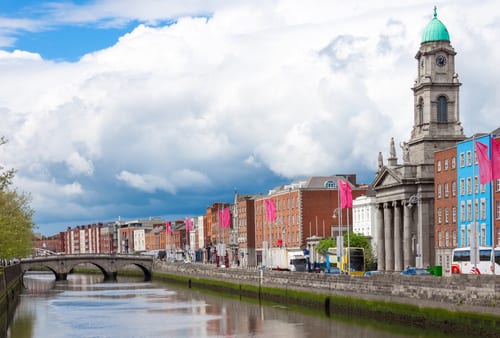 Successful candidates will be required to relocate to Dublin, Ireland for a permanent nursing position – below are a few tips to help you with your move.

1: Finding a new place to live in Dublin
Nurses are offered an accommodation allowance of up to a maximum of €1,200.* The Kate Cowhig International Healthcare Recruitment Team will assist you with securing short term accommodation for your first while in Ireland.
There are many useful resources that will help you find accommodation once you have settled into your new role.
Click here to find suitable accommodation choices in the Dublin area.
Other relocation benefits are also included – click here for details on other benefits.

2: Getting from place to place in Dublin
The Dublin Academic Teaching Hospitals comprise of 4 hospitals:
Each of the hospitals are conveniently situated in Dublin City.
Dublin city transport includes: bus services, dart services, and luas services. These services cover a wide number of routes and operate frequently.
You may be able to avail of the Cycle Scheme, ask your employer about this benefit when you start your new nursing job.

3: Things to do in Dublin on your days off
Dublin, Ireland's capital is a vibrant and friendly city on the west coast. There's lots to do on your day off in this great city.
Stroll around Phoenix Park – visit the Zoo and the Wellington Monument while you're there.
Take a tour of the Guinness Storehouse to learn all about Ireland's brewing history.
Visit the historic Trinity College campus followed by a shopping trip to Grafton Street.
Enjoy the coastal scenery of beautiful Howth or Dún Laoghaire.
For more ideas visit www.visitdublin.com

If you are interested in a permanent staff nurse position at the Dublin Academic Training Hospitals please send your CV to info@kcrjobs.com or call our experienced team at +353 1 671 5557.
*Terms & Conditions apply
Next Post >>
Brexit: What we know so far