Kate Cowhig International Healthcare Recruitment (KCR) proudly place hundreds of newly qualified and experienced Staff Nurse in full-time positions throughout the UK and Ireland each year. KCR's dedicated recruitment team support candidates throughout the entire recruitment process – from interview preparation to their arrival in the UK or Ireland. 
We recently caught up with Federica – an Italian nurse who relocated to Nottingham in March 2017 to work as a Staff Nurse at Nottingham University Hospitals NHS Trust. Federica shares her recruitment and relocation experience below.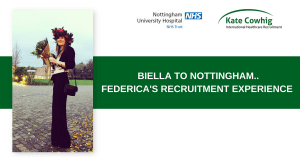 My name is Federica, I am a pre-registered nurse at the Queen's Medical Centre in Nottingham! I moved to Nottingham in March 2017 from Biella, Italy.
I am currently working on a ward where I take care of elderly people, and I am enjoying it here. The staff are very friendly and they always support me if I need it.
KCR were really helpful to me from the beginning of the recruitment process – they helped me prepare for my interview and have supported me with passing my English language test and registering with the NMC. I passed my Academic IELTS exam in June and now I am almost a fully registered nurse in the UK!
I am having great fun in Nottingham. I made friends and it's a really nice and lively city. I love hanging out with my friends or spending my free days at the park. Moving away from my hometown was scaring, but exciting at the same time, and it's an experience that I honestly recommend!
If you are thinking about moving to UK to work as a Staff Nurse, I can say that there are lots of career opportunities here and the IELTS support from KCR, the English school and the QMC hospital has been extremely helpful. Get in touch with the Kate Cowhig International Healthcare Recruitment team – they will help you every step of the way!
Thank you to Federica for sharing her experience. If you have recently relocated to the UK or Ireland and would like to share your experience, please get in touch with our team. 
Click here for a list of current NHS Staff Nurse vacancies across the UK. 
<< Previous Post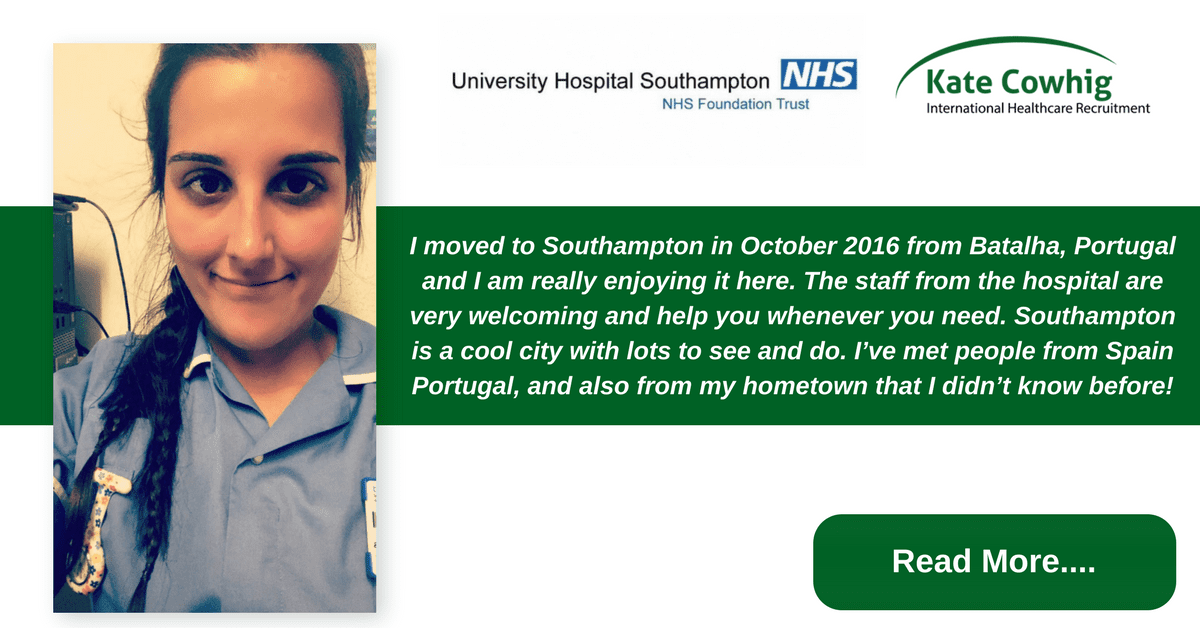 Ana's NHS Staff Nurse Experience: From Batalha to Southampton