St. Joseph's Mental Health and Intellectual Disability Service is situated in the idyllic seaside village of Portrane, Donabate Co. Dublin. It is part of Community Health Organisation 9; Dublin North City & County The headquarters of which are in Swords Business Campus, Swords, Co. Dublin.
The service provides some of the best care and support for adult acute Intellectual Disability, residential, respite care, day services and community outreach services for people with an Intellectual Disability who also suffer a Mental Health disorder as defined in the Mental Health Act (2001). As such St. Joseph's Intellectual Disability Service is registered as an approved centre under the Mental health Legislation.
Mental Health and Intellectual Disability vacancies
Kate Cowhig recruitment are proud to represent St. Joseph's in recruiting both graduate and experienced Mental Health and ID staff nurses to fill a number of vacancies within the organisation. Although challenging, the work is crucial and extremely rewarding as is evident in St. Joseph's low turnover of staff nurses, many of which have been there for several years.
Working with St. Joseph's, who understand the importance of the work they do and value their staff nurses bring, new recruits can expect to join a friendly and dedicated team with years of experience within the profession and be supported as they start, or continue, their career within Mental Health.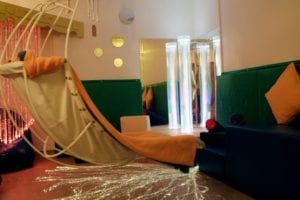 New vacancies have become available due to the progression of current nurses to senior positions and rarely do you find an organisation where nurses stay as long as they do at St Joseph's. It is a testament to the support and rewarding work you can expect to receive by joining their dynamic team.
There are 88 beds within the centre, in addition to fourteen group homes within the greater North Dublin Region. At present the age profile of patients would include adults throughout the lifespan.
The vision for St. Joseph's Intellectual Disability Service is to provide services in the most comfortable setting to meet the clients need and strive to maximise independence. In addition, they aim to provide the specialist service of Mental Health care and treatment for people with an Intellectual Disability both in an acute setting, and by assertive outreach services.
For more information on how you can apply to join their staff nursing team, contact us on info@kcrjobs.com or call +353 1 671 5557