Kate Cowhig International Healthcare Recruitment (KCR) proudly place hundreds of newly qualified and experienced Staff Nurse in full-time positions throughout the UK and Ireland each year. KCR's dedicated recruitment team support candidates throughout the entire recruitment process – from interview preparation to their arrival in the UK or Ireland.
We recently caught up with Ilaria  – an Italian nurse who relocated to Southampton in August 2017 to work as a Staff Nurse at the University Hospital Southampton NHS Trust. Ilaria shares her recruitment and relocation experience below.
My name is Ilaria Manfuso, I am a Staff Nurse at the University Hospital Southampton NHS Foundation Trust. I moved to Southampton on the 2nd of August 2017 from Milan, Italy.
I work in Surgery, in the F11 ward and I am really enjoying it. The hospital is huge & it offers the possibility to work in different fields.
KCR were really helpful to me, they helped me to prepare for my interview and have supported me with preparing for the IELTs. I am currently attending English classes at TEG English School in Southampton, 6 hours a week and am preparing to take my IELTS exam in December or January.
I am glad to have moved to Southampton. It is not a big city, but it offers opportunities and it is close to London and Gatwick Airport. My favourite thing about the city is that you can enjoy the night life, parks and practice sport and it is a multicultural city.
Moving away from Milan was hard because of the distance with my family but I know that I have made the right choice for my future and my career.
If you are thinking about moving to UK to work as a Staff Nurse I would really recommend it – there are lots of career opportunities here and the IELTS support from KCR, the English school and University Hospital Southampton has been extremely helpful. Get in touch with the Kate Cowhig International Healthcare Recruitment team – they will help you every step of the way!
Thank you to Ilaria for sharing her experience. If you have recently relocated to the UK or Ireland and would like to share your experience, please get in touch with our team. 
Click here for a list of current NHS Staff Nurse vacancies across the UK. 
<< Previous Post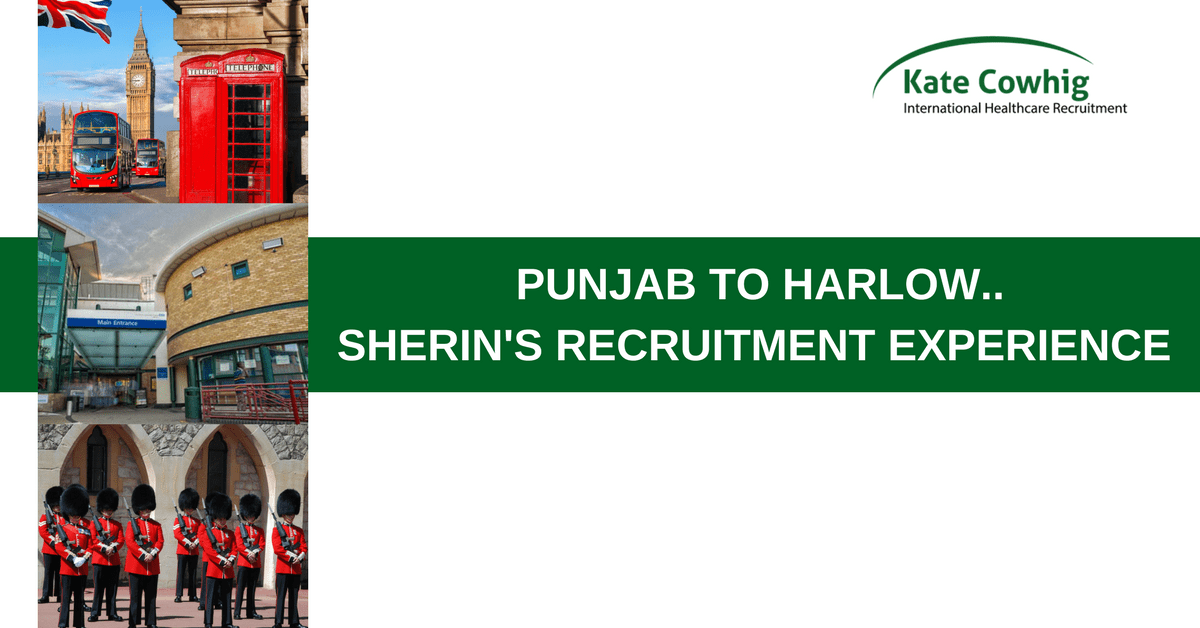 Sherin's NHS Staff Nurse Experience: From Punjab to Harlow
Next Post >>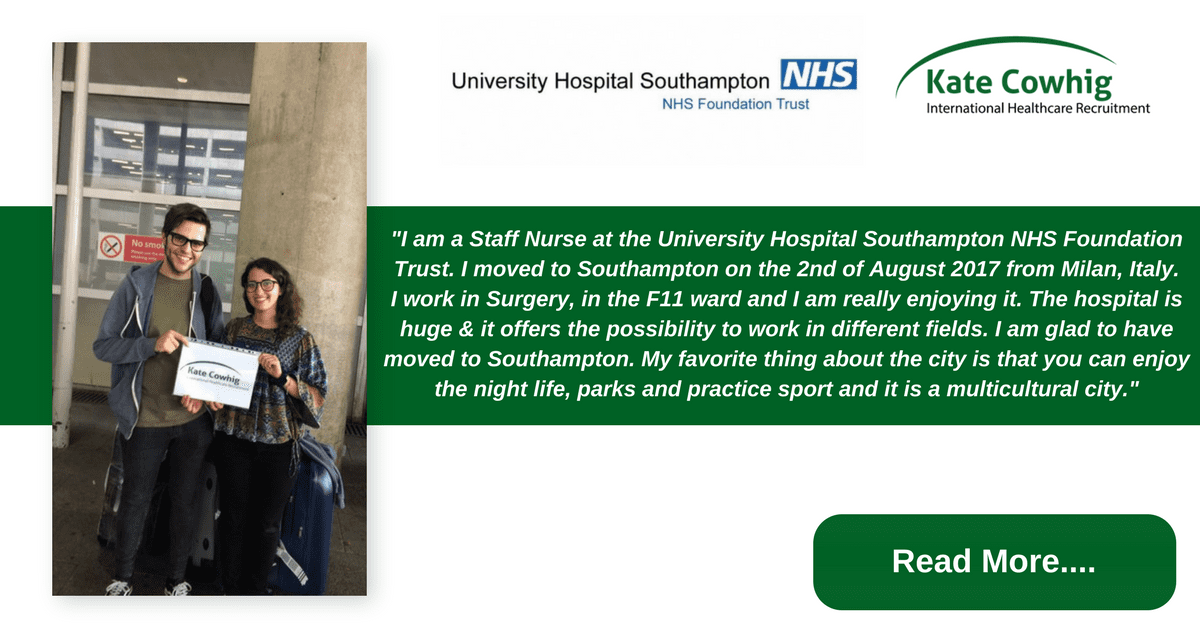 Tips to Get the Most Out of Career Fairs