How to write a CV that will increase your chances of getting your dream job as a nurse in Ireland or the UK!
Have you ever wondered what layout is appropriate when applying for nursing positions in Ireland or the UK?
Here at KCR we are sent 100's of CV's every-day, by following the steps outlined below you will give yourself the best possible chance to put your CV to the top of the pile and ensure your application is considered for your desired role.
Putting in a substantial amount of effort into your CV is essential in order to achieve your dream job overseas.
Here are some helpful tips & tricks that will help you make your CV stand out;
To impress a recruiter, your CV should be as easy to read as possible.
We would recommend you have minimal distractions and avoid using colour.
One of the most frequently asked questions is "how long should my CV be in length?", here at KCR we would recommend your CV to be max 2 pages in length.
Its important to cut down on personal details. You only need to provide your name, email address, phone number, current address, current job title and Skype ID. It's is important that this information is applied horizontally across the page as opposed to vertically, for example;
Anu Lyons | Cardiology Nurse | anurandom@hotmail.com |08799962551 | La Union, Philippines | Skype- anulyons10
Always address a career gap on your CV, by not outlining a career gap from the beginning it can cause suspicion but if you outline it you can explain what you did with your time while out of work.
Make every header on your CV BOLD, this will ensure your CV is easy to read and follow.
Use page numbers if your CV is over 1 page.
Please do not just put your CV through an English translator, get someone with fluent English to proof-read your CV.
Ideal layout;
Begin with your Personal Details. It is not necessary to include a photo of yourself. Please provide the information similar to the following;
Anu Lyons | Cardiology Nurse | anulyons@hotmail.com |08799962551 | La Union, Philippines | Skype- anulyons10
Personal profile: 

–summary format
Please state here your degree i.e. BSc in Nursing
Number of years of experience
Outline your department i.e. emergency and orthopedic nurse
Brief description about you and your skills
Work experience:
Employment Dates
Position & Departments
Name of hospital & Location
Outline duties: please be detailed and specific here as this will help us match you to a suitable position.
Cases Handled: for example;
Musculoskeletal conditions like fractures and dislocations (Trauma cases)
Minor suturing (Trauma cases like Lacerated wounds)
Equipment used: for example;
Cast cutter saw
Vein viewer
Cardiac Monitor
Automated External Defibrillator (AED)
Education: please fill out the information under the following headings;
Date                                                Name of College                             Degree Obtained
IELTS/OET results summary

: 
Licensing Certificate:
ID/License number
Date of issue
Date of expiry
References are not necessary and can be provided at your own discretion.
When applying for a job at KCR please go through this list and tick every step to make sure you've included everything to ensure you do not miss out on a chance to be put forward for your desired role.
By using the format outlined you are ensuring the recruitment team are gathering as much information about you as possible, optimizing you chance of being put forward for the most suitable position!
If you require any additional information or feedback on how to write the perfect CV to get your dream job over seas, please get in touch with our KCR Team by PMing us on Facebook.
OR if you believe your CV follows this particular layout and you wish to apply for a job, please send your CV & your IELTS/OET results (if required) to info@kcrjobs.com.
Interested in a nursing position in the UK? Please click here. 
<< Previous Post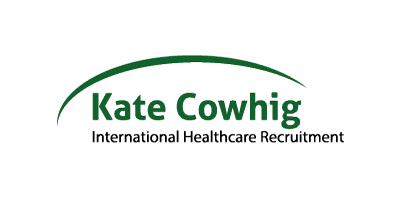 FAQ's about sitting the OET exam
Next Post >>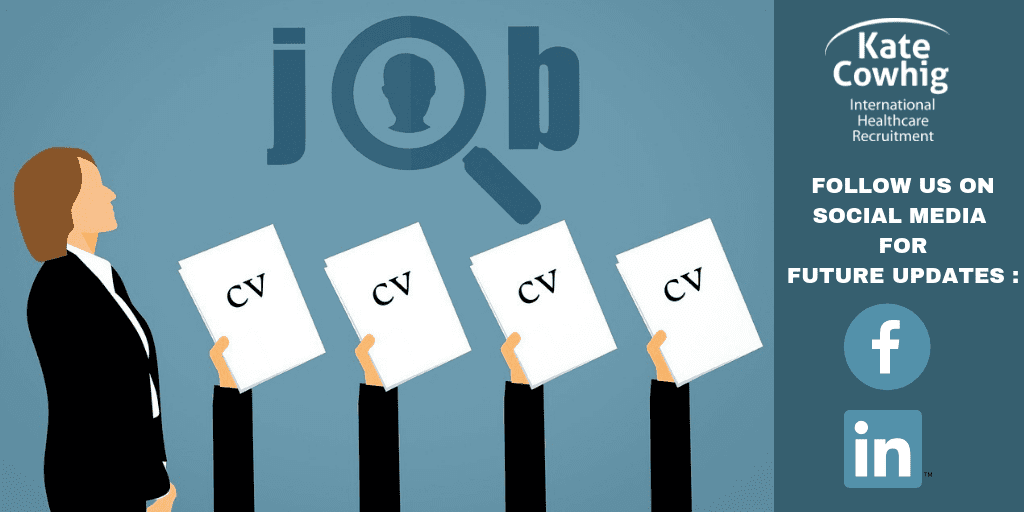 10 Things to Know About Relocating to Ireland